Advanced Drumming 6-wk Course (Invitation Only)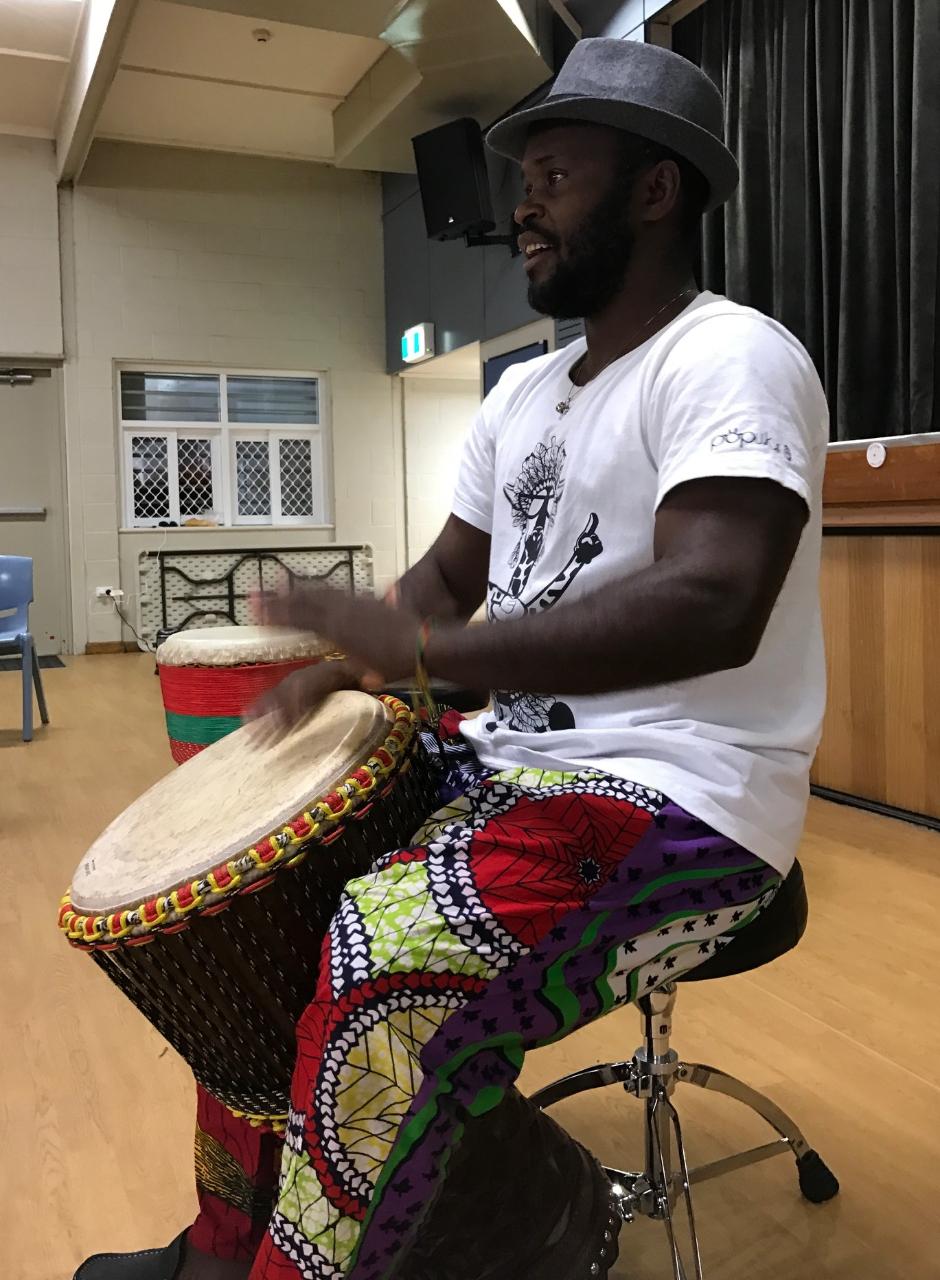 Duration: 42 Days
Location: Duffy, ACT
Product code: ADC
Course dates: 5 March to 9 April 2020
Class time/day: 6.00-7.25pm Thursdays
Bangourake will be fresh back from Guinea and pumped full of energy to deliver the first advanced drumming course for 2020!
This invitation-only course is designed to extend drummers in the Canberra community who have either progressed through Drum Effect's beginner and experienced classes or studied djembe/dundun to the same level elsewhere. If you are interested in joining the class for the first time and haven't yet been invited, please contact Kate to discuss.
During the sequence of classes, Bangouraké will teach djembe accompaniments, breaks, dundun parts and djembe solo phrases for a number of traditional rhythms, taking the time to share the cultural significance of the rhythms with you. As a student of this course, you can expect to:
develop your musicianship
broaden your repertoire of traditional Guinean rhythms
learn rhythm arrangements for performance
explore less-familiar and more complex rhythms
develop your stamina
develop confidence when soloing
deepen your understanding of djembe culture
connect with other experienced players
move out of your comfort zone!
You are welcome to learn dundun (ballet or traditional style) during the class, noting that it is best if you can bring your own dundun. A dance class will follow immediately after the drumming class and you are encouraged to stay and drum for the dance whenever possible.